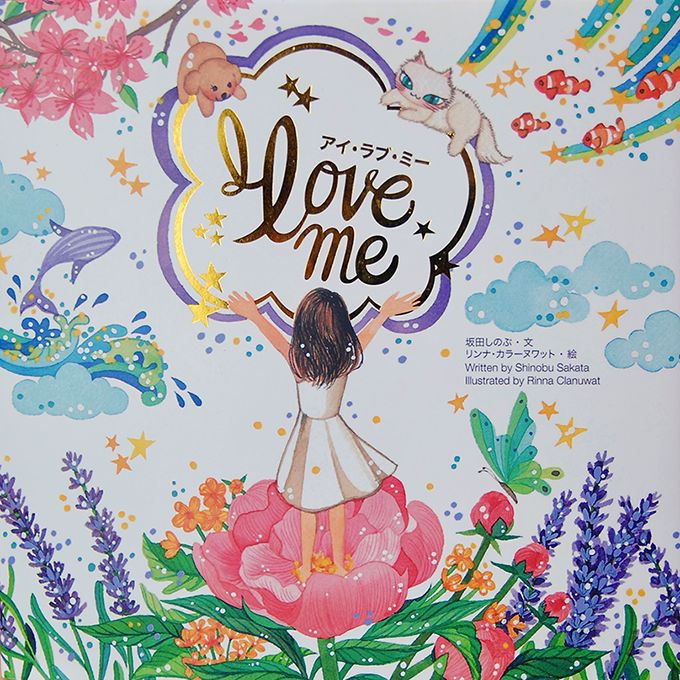 絵本の売り上げの一部を癌研究のために寄付しました
Posted on November 7.2018
作家さんの最後の希望でアイ・ラブ・ミーの絵本の1000冊毎の売り上げの一部を寄付することになっています。第一回は熊本地震で移転を余儀なくされた熊本市民病院に30万円を寄付しました。今回、皆さんの支えもあり、絵本の第2回目の寄付が終えることができました。寄付金は今回も30万。熊本大学医学部附属病院癌研究代表医学博士の山口さんに作家さんの最後の想いを託しました。少しでも癌と闘っている、共存している方達の後押しになればなと思います。多くを望めない中にも、少しずつ医療も変わりつつあることを理解し、第3回目の寄付に繋げていきます。本当にありがとうございました。 As the writer's last wish, every 1000 book sold, we donate part of the proceeds to charity. After the 1st edition was sold out,  we donated 300,000 JPY to Kumamoto Shimin Hospital which were damaged by Kumamoto earthquake. This time, with all the support from everyone, we donated part of the proceeds of the 2nd edition of 300,000 JPY to Doctor Yamaguchi, the Cancer Research Representative from Kumamoto University Medical School Hospital. Although it may take time until the medical care against cancer could make a big progress, we hope this donation could be a small helpful step forward and support for those who are fighting with cancer. We also hope that we could make the 3rd donation soon in the near future. This donation could not have happened without everyone's support. Thank you so much.
--------------------- 絵本について About the book
---------------------
坂田しのぶ(文) Written by Shinobu Sakata
リンナ・カラーヌワット(絵) Illustrated by Rinna Clanuwat 発行人 : 森本春樹 Published by Haruki Morimoto
「アイ・ラブ・ミー」は人生の小さな奇跡、自分自身を受け入れること、そして、死へ向かうポジティブ思考に関するバイリンガル(英語・日本語)の絵本です。 "I love me" is a bilingual (English - Japanese) picture book about the little miracles of life, self acceptance, gratitude, and positivity beyond death. この本は作者しのぶさんの人生の末期の数ヶ月、しかも2016年に起きた熊本地震最中に、三人の親友の手によって作られたものです。しのぶさんの最後の願いは、この本に出合う読者が、少しでも自身を愛し、より自身を大切にしてくれることです。 The book was created by the 3 best friends in the very last few months of the writer's life during the time of the great Kumamoto earthquake in 2016. The writer's last wish to encourage all readers who may come across this book to love and cherish themselves a little bit more.
https://www.facebook.com/ilovemebook/