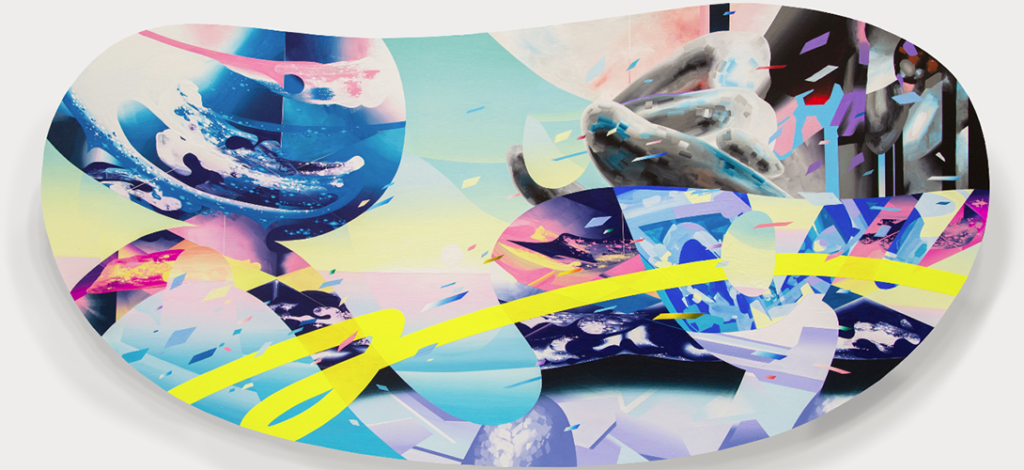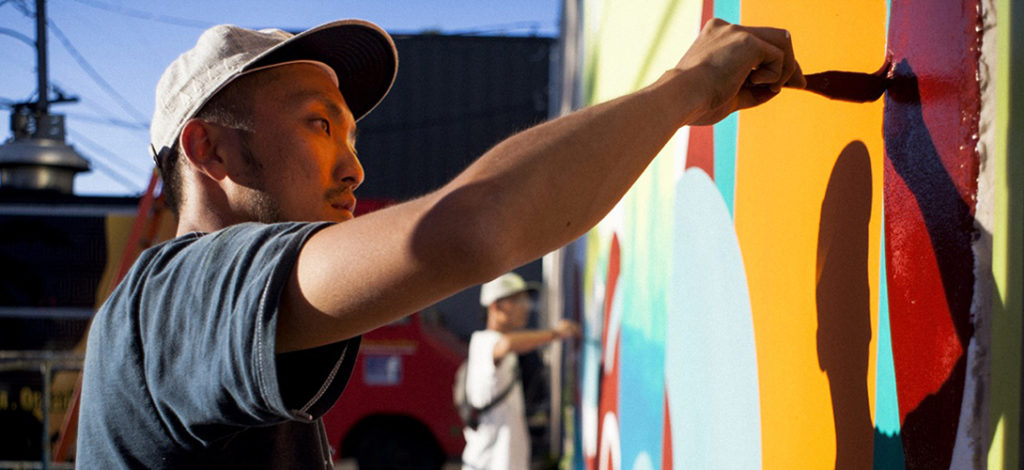 1988年大分生まれ/大阪在住。
ペインター、壁画家。
アーティストユニットWHOLE9, SIMIZ・PAMO, KAOMANGAIに所属。
ユニット、個人で国内外に壁画を制作。
主に自然の中の物質やそれらを含む風景の色や形、光の反射、屈折などに焦点を当て、そこから得たインスピレーションを画面上で交錯させ抽象的に繋ぎ止める。
スタイルに固執せず、その時その時に興味を惹かれる物や事象を気持ち良く描く実験を繰り返している。
web: whole9.jp
Born in Oita in 1988 / lives in Osaka.
Painter, mural painter.Belongs to artist unit WHOLE9, SIMIZ / PAMO, KAOMANGAI.
Create murals in Japan and broad as a unit or individual Focuses mainly on the colors, shapes, and reflections of natural materials and the
landscapes that contain them, and the inspiration obtained from them is interlaced on the screen to abstractly connect them.
He doesn't stick to style, and repeats experiments that draw objects and events that are intriguing at that time.