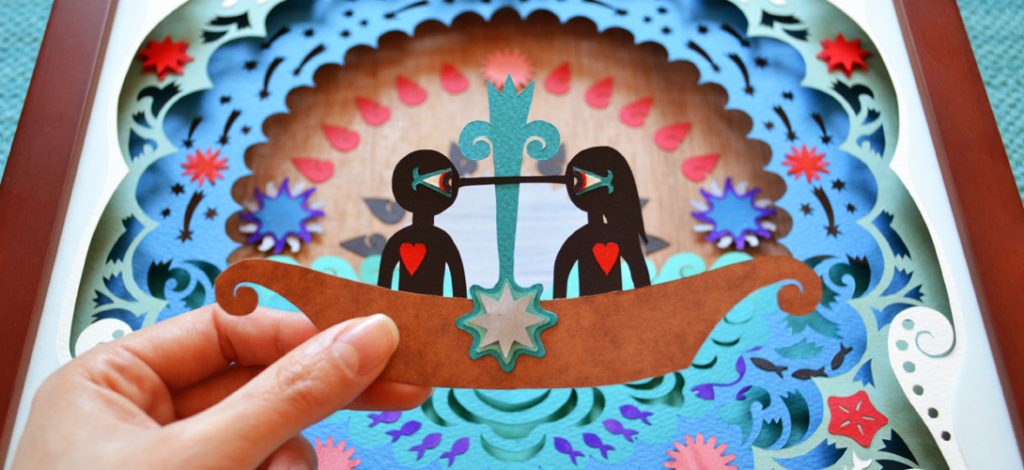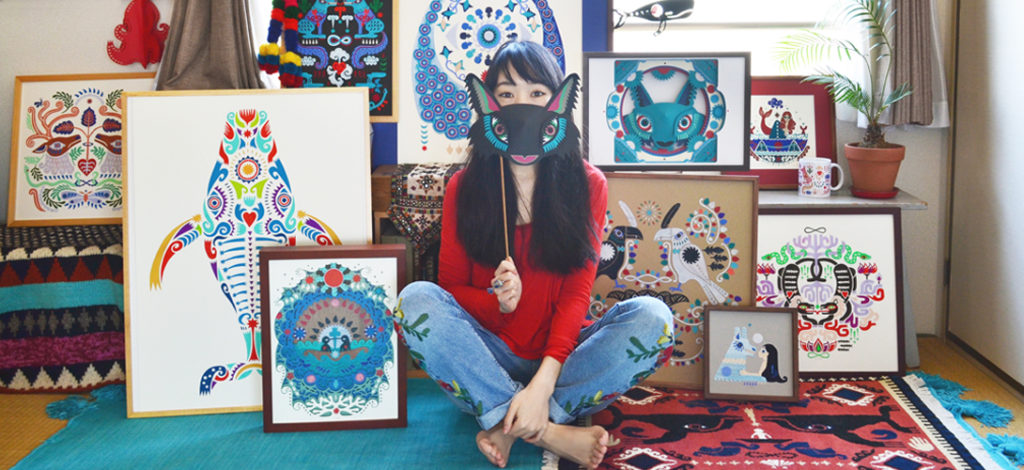 paper cut artist 切り絵作家
1985年アメリカ、シカゴ生まれ。
切り絵の手法で、動物や人間、波、雲、炎、星などのアイコンを並べ、
エコロジカルな視点を感じさせながら、どこか呪術的、民族的な作品を制作する。
原画での作家活動をベースに、雑誌イラストや映像作品、広告、テキスタイル、
ファッション、コラボグッズのデザインなど、切り絵で制作活動中。
Born in 1985,Chicago,U.S.A. She now lives in Tokyo.
Using methods of paper cutout, arranging icons of animals,
humans,waves,clouds,fire,stars
to create works that are somewhat magical and ethnic features
with hint of ecological views in them.
She is active in wide range of works such as producing
under wear and bags collaborating designs,
creating designs foe textiles, illustrationfor magazine,
and paper cutout art works.
絵は私にとって、どこから来たのか分からない歌や物語でもあります。
(WEB)    http://riyaweb.com/
(twitter)   https://twitter.com/_riya
(insta) https://www.instagram.com/_riya/