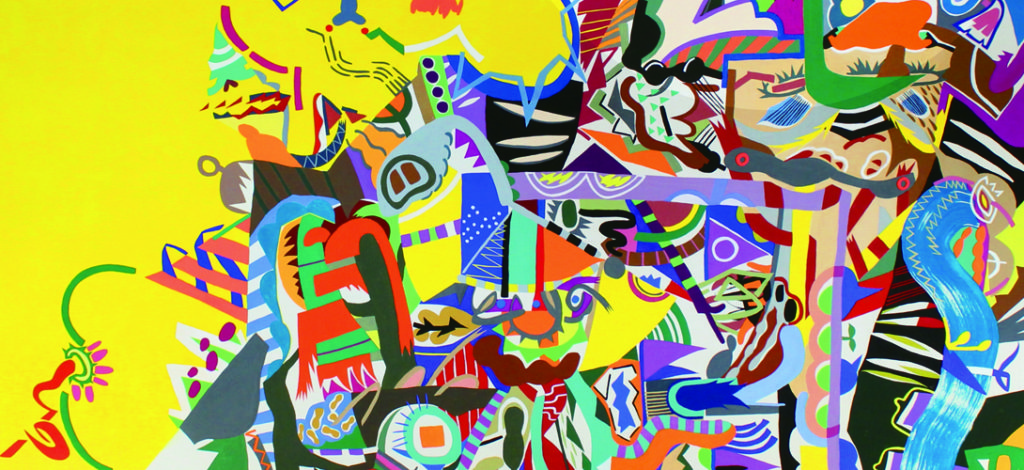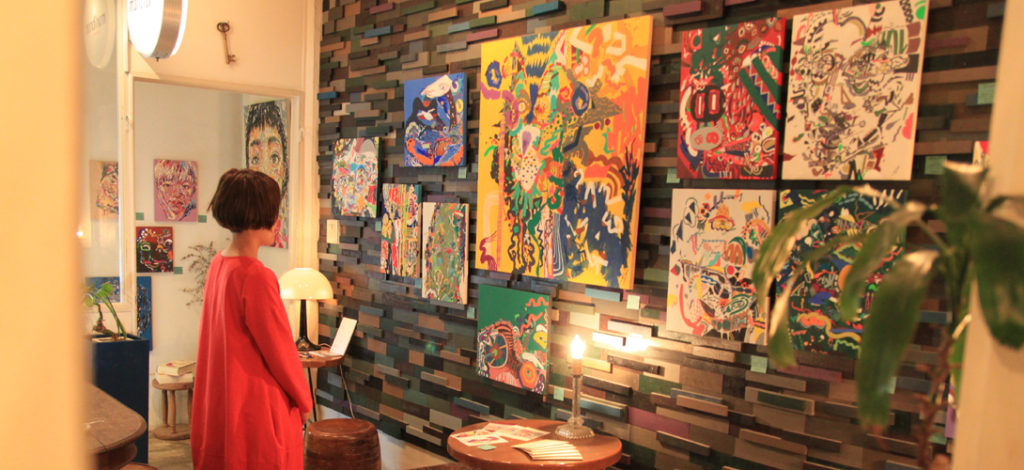 1988年生まれ、福岡県出身 福岡在住。
子供のころ、クラスメイトに声を掛けることが苦手だった彼女は「何描いてるの」「すごいね」と話しかけて欲しくて描いていた。
学校では居場所作りのために、家では心を解放するために絵があった。
10歳のときに、好きなアイドルを上手に描きたいと人物模写を始めてから、 人の表情をモチーフに描き続けている。
最近では、表情を描いた「FACE」シリーズ、 感情を描いた「HEART」シリーズを制作。
彼女にとって制作は、苦手意識やフラストレーションやトラウマをポジティブなものへ変換し克服していく作業でもある。
そうすることで、生きていく力に変えている。
完成した作品は、見る人の感情、生き方、蓄積してきた情報によっていかようにも形を変える。
向きは自由であり、何が見えても全て間違いなどはない。
見た人が作品を通じて新たな感情やサインに出会うきっかけになることを楽しんでいる。
She was born in 1988 and lives in Fukuoka.
She was a child who couldn't say NO just because she cares about the complexion.
But she loved to draw because she doesn't mind the eyes.
She drew pictures at school to make her whereabouts and to release her mind at home.
When she was 10 years old, she started copying characters because she wanted to draw her favorite idol well.
Since then, she has continued to draw people's facial expressions as motifs.
She has produced a "FACE" series that depicts facial expressions and a "HEART" series that depicts emotions.
For her, production transforms awareness, frustration, and trauma into positive things.
It is also a work to overcome. By doing so, it changes to the power to live.
Her work changes its shape depending on the viewer's emotions, way of life,
and accumulated information.
Their orientation is free and no matter what they see, there is no mistake.
She enjoys the opportunity for someone to meet new emotions and signs through the work.
---
2016年 UNKNOWN ASIA 2016出展(大阪)
2017年 UNKNOWN ASIA 2017出展
2018年 UNKNOWN ASIA 2017出展
2018年 FUKUOKA STREET PARTY ライブペイント(福岡)
2018年 UNKNOWN ASIA 2018出展
2019年5月初個展「KIMOCHI」@Poupee de son(福岡)
2019年8月 グループ展「FUKUOKA CEATORS SHOP」@TSUTAYA BOOK STORE マークイズ福岡ももち
2019年9月 グループ展「VIVIDEEP maison出張ミュージアム」 @博多阪急
2019年10月 UNKNOWN ASIA 2018出展
その他、飲食店の壁画制作等。