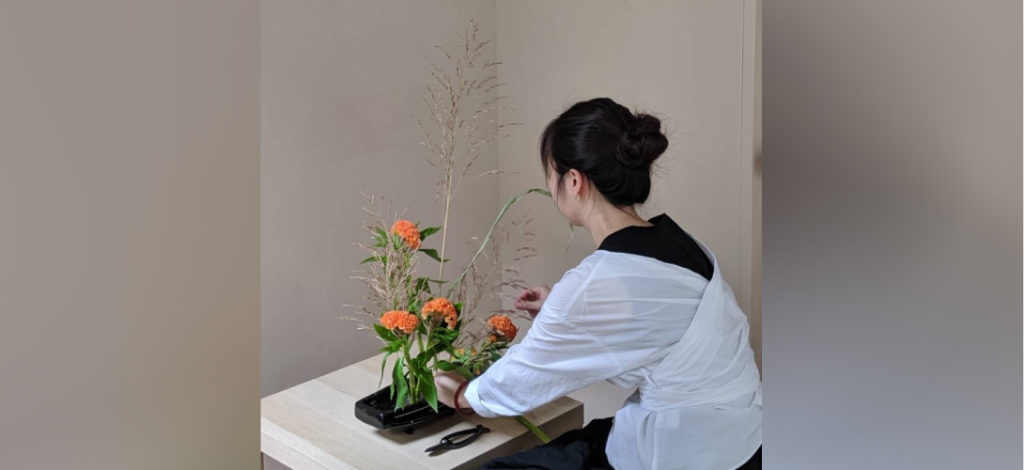 台湾出身、花道芸術家。
草月流の花道を創作の中心にし、撮影 ・平面デザイン・絵画・インスタレーションなど、様々な芸術を作りだす。その作品はドキュメンタリー写真に始まり、それらが花道に新たな意義を与える事を彼女は目指している。特に、花の形を記録する撮影手法をもとに平面デザイン・絵画で再創作することを特徴としている。
花道と芸術のあいだの可能性をさらに探し求める、それが陳曦である。
Chen Hsi is an Ikebana artist based in Taipei, Taiwan. She is learning Ikebana, which is a form of Japanese flower arrangement. Originating from Tokyo, Japan, the SŌGETSU (草月流) school of Ikebana is known for its very modern and outstanding style.
She was captivated by Ikebana when she first visited Kyoto. After then she  began to learn how to arrange flower and find diversity between  Ikebana and art.
For her, documentary photography is the initial outcome derived  from Ikebana, she hopes her artwork, which demonstrates the beauty of flowers merged into digital / film world and more possibility could be tapped into Ikebana.
陳    曦來自台灣,是一位花道藝術家,以草月流花道作為創作主 軸,衍伸出攝影、平面、繪畫、裝置等藝術作品。 以紀實攝影作品作為出發點,希望賦予花道藝術新的意義,使用花型 紀錄的手法,於攝影及平面繪畫進行再創作,探討花道及純藝術間的 更多可能性。
Group Exhibition  2019
#photographer Exhibition curated by Winshya & Kim Lam (Hong Kong)
Wonder Foto Day  (Taiwan,Taipei)
Unknown Asia 2019 (Japan, Osaka)
Ikebana International Taipei Chapter (Taiwan,Taipei)
Solo Exhibition  2019
Ikebana or Otherwise-Hsi's Way of Flowers (Taiwan,Taipei)
Misstache and Blossoman (Taiwan, Taichung)
Instagram: https://www.instagram.com/ch.hsi/
Website: https://chhsi.art