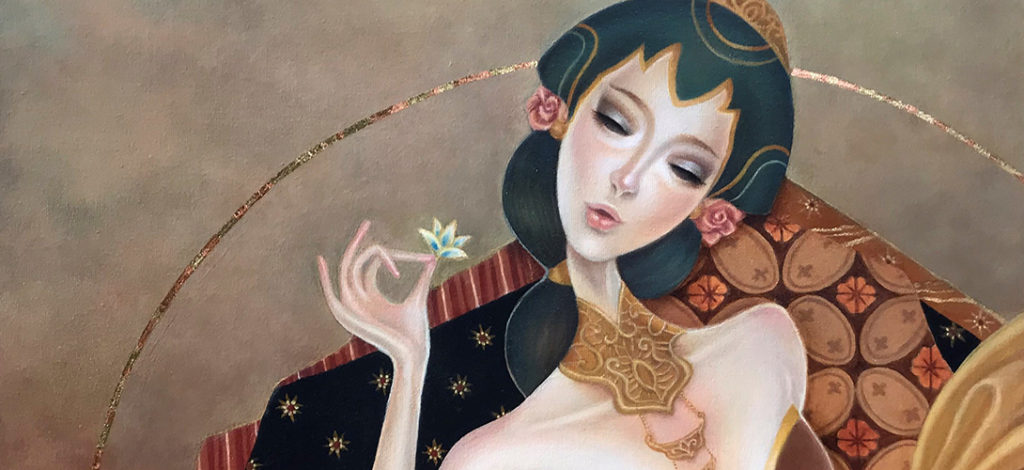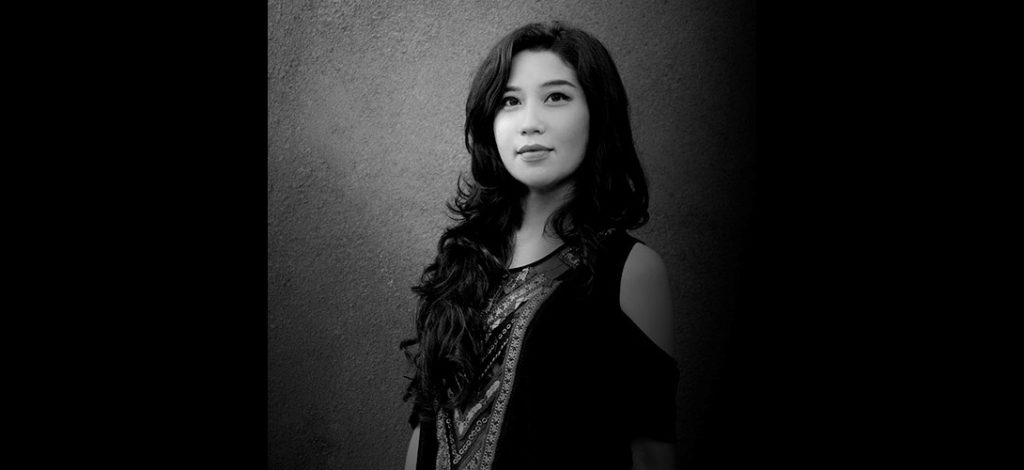 キャクラダーラ(Cakradara)ことズールフリサ・アンディアニ(Zulvrisa Andiani)は、
バンドン工科大学美術デザイン学部グラフィック専攻(インドネシア)卒業後、
インドネシア・ジャカルタの地域および多国籍の広告代理店でアートディレクターとして経験を積み、
インドネシア・バリのメディアおよびクリエイティブハウスでクリエイティブディレクターとして活動しました。
現在は、再び首都ジャカルタに戻りアーティストとして活動しています。
近年の作品は、主に文化的なテーマと人間の行動の側面に関連するアイデンティティの問いを投げかけています。
哲学的意味が込められた「バティック*模様」はその作品の主要なテーマになっています。
作家にとって制作はセラピーとして、また自分自身とのコミュニケーションの手段としても機能し、
内面を映し出した豊かなビジュアルを創造しています。
*バティック・・・
生地全体にロウけつ染めを施す技法。
バティック作りの伝統はさまざまな国で見られるが、
インドネシアは最も有名な産地のひとつ。
Cakradara aka Zulvrisa Andiani
graduated from Faculty of Fine Arts and Design
at Bandung Institute of Technology, Indonesia, majoring Graphic Art.
She had experienced as an Art Director
in several local and multinational advertising agencies in Jakarta, Indonesia.
She had also spent years as a Creative Director
in a media and creative house in Bali, Indonesia.
Recently she decided to return to the capital city to become a full time Artist.
Her recent artworks mostly promote cultural themes
as well as identity issues related to human behaviour aspects.
The batik* pattern designs with all the contained philosophy
has been major part of her artworks.
According to her, work is not merely producing visuals
but also function as therapy and a way to communicate with herself.
*Batik is a technique of wax-resist dyeing applied
to whole cloth originated from Indonesia.
The tradition of batik making is found in various countries;
the batik of Indonesia, however, may be the best-known.